Comply Foam Tips 2.0 Compatible with Apple Airpods Pro
Product Details

Soft foam earbud tips for AirPods Pro offer all day comfort and reduce ear pain. You'll get the best listening experience, whether you're working from home, working out, on a video call or just relaxing.

Comply tips are 30 times softer than silicone, cost-effective, simple to install, and backed by our 100% Guaranteed Fit Program.

Unshakeable fit: Ear-conforming memory foam means all-day comfort – no more chasing after an earbud that fell out.
Peak performance: Comply tips reduce unwanted exterior noise so you can elevate your listening at lower volumes (protect those ears!); your favorite devices will work better than ever.
Easy to use: Securely and easily attach to your device. No tools, no fuss.
Charger-friendly: Comply tips are specially designed to fit in most wireless charging cases without interfering with charging.
Extra Protection: Built-in TechDefender™ guard protects your earbuds' sound port from debris, wax and sweat.

Compatible with Apple Airpods Pro

Installation Instructions

Step One

Remove the stock eartips from your AirPods Pro and install your Comply Foam tip.

Step Two

Align the oval tip and press down until you hear a secure "click." Ensure the tips is secure before use.

Step Three

Pinch sides to compress foam. Insert into ear and hold in place until fully expanded.

Step Four

To Remove: Firmly pinch the eartip and peel off to one side.

Compatibility

Apple AirPods Pro
Work. Play. Fitness. Music. Life.
Run the extra mile, catch up with your BFF, lay the perfect track in the studio, or stay in the flow state until the masterpiece is done – all without missing a beat.
Sounds better. Feels better. Fits better.
You love to listen; tuning in all day to content that moves your soul and keeps you moving, connects you to a world of ideas and lets you escape into pure, immersive sound. Whatever your mood, Comply® replacement eartips make all-day listening more comfortable, stable, and gloriously vibrant. Who knew?
Customer Reviews
Customer Reviews
Write a Review
Ask a Question
Filter Reviews:
ears
Foam tips
airpods
tips
silicone tips
Apple
place
headphones
size
difference
01/25/2022
Anonymous

United States
I recommend this product
Nice product
Helps earbud fit comfortably in the ears and will replace item if there are any issues with the foam tips
01/25/2022
Anonymous

Greece
I recommend this product
Excellent
The best foam to use your AirPods Pro! Highly recommended
01/24/2022
William E.

United States
I recommend this product
Air pod pro
Great service and awesome foam tips. Best accessory for air pod pros
01/24/2022
Gary E.

United States
I recommend this product
Great product
Apple headphones have always fallen out of my ears easily. These mad a world of difference with my air pod pros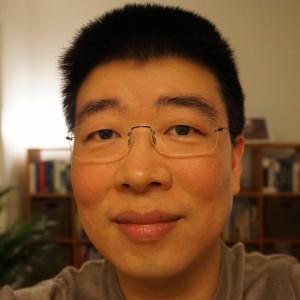 PH
01/24/2022
Peter H.

Denmark
I recommend this product
Great upgrade for AirPods Pro
The AirPods Pro is in general a great set of earbuds. Unfortunately the default tips are either too small or too large for me. The Comply foam tips lifted my listening experience to a new level. The bass is much better and ANC also got much more effective. The original tips were pretty comfortable. The foam tips are just as comfortable but in another way that is hard to describe. Can wear either without getting tired for a long time. I highly recommend this product.